Long Plain Bevel Seat Ferrules
Sanitary Long Plain Bevel Seat Ferrules
Available in 304 & 316L Stainless Steel
3A Certified for sanitary-grade line process equipment
Description
Bevel Seat Ferrules for strong rigid connections of sanitary process lines
Bevel Seat Ferrules are available in both 304 and 316 stainless steel alloy.  These fittings are used in-line process equipment in order to maintain uniformity and rigidity while allowing for easy clean-in-place maintenance.  
Hex union nuts
and gaskets are used in conjunction with this ferrules. The long version allows for extra room to weld in place. This product is 3A certified for sanitary grade line process equipment in both the food and beverage industries.
Sizes & Dimensions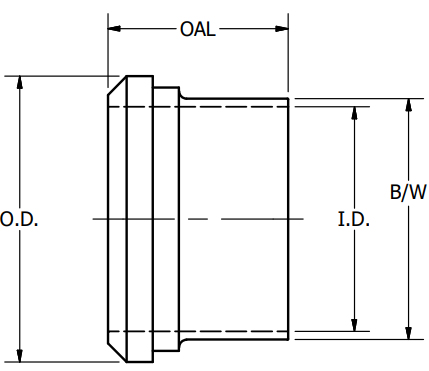 Questions & Answers
1
Questions and answers of the customers
Do these fittings require a gasket?

Q

Do these fittings require a gasket?

A

Hello, and thanks for reaching out. Bevel Seat Fittings do require the use of a gasket to complete a leak-proof connection. You can find these gaskets in our Bevel Seat Fittings category in a wide range of sizes depending upon your needs.