High Pressure Tri-Clamp (13MHP)
High-Pressure Doulble Bolted Tri-Clamps
Available in 304 Stainless Steel.  Nuts are brass.
Pressure ratings assume wing nut tightened to 20 ft/lb of torque.
Description
Secure high-pressure processing lines with the double-bolted tri-clamp.
This heavy-duty clamp is able to withstand higher pressure ratings than our standard
single-pin heavy-duty clamp
. Pressure ratings for this clamp vary depending on application processing temperatures and tubing dimensions. Please consult the reference chart below for specific information.
Bolted Clamps Part Numbers & Dimensions
Double Bolted Clamp Sizes & Dimensions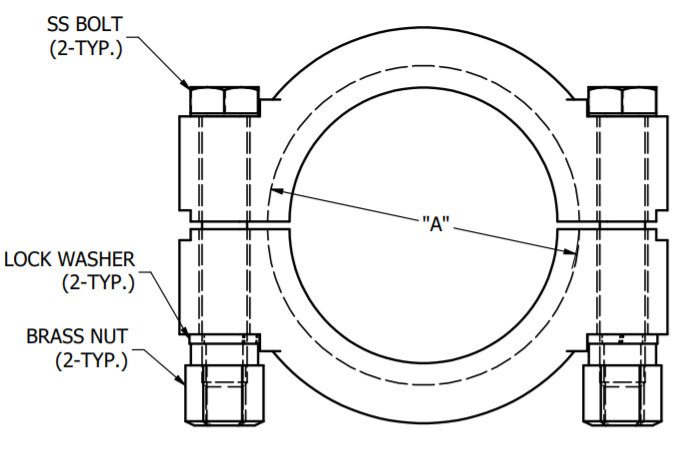 Watch How to Measure Tri-Clamp Fittings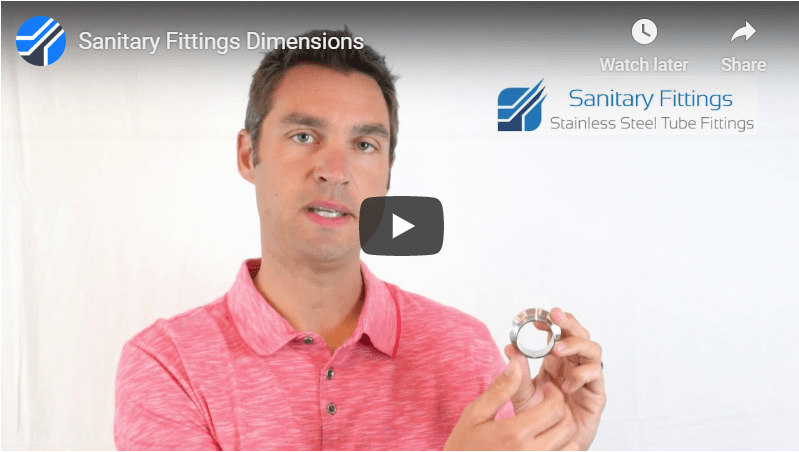 Tri-Clamp Fittings and Gasket Sizing Guide

| Sanitary Size | OD of Flange End | ID of Tube | OD of Tube |
| --- | --- | --- | --- |
| 1/2″ | 0.992 | 0.370 | 0.500 |
| 3/4″ | 0.992 | 0.620 | 0.750 |
| 1″ | 1.984 | 0.870 | 1.000 |
| 1 1/2″ | 1.984 | 1.370 | 1.500 |
| 2″ | 2.516 | 1.870 | 2.000 |
| 2 1/2″ | 3.047 | 2.370 | 2.500 |
| 3″ | 3.579 | 2.870 | 3.000 |
| 4″ | 4.682 | 3.834 | 4.000 |
| 6″ | 6.562 | 5.782 | 6.000 |
| 8″ | 8.602 | 7.782 | 8.000 |
| 10″ | 10.570 | 9.782 | 10.000 |
| 12″ | 12.570 | 11.760 | 12.000 |
Questions & Answers
13
Questions and answers of the customers