John Zabkowicz
December 27, 2022
Many of the fitting adapters that we sell at Sanitary Fittings include NPT connections.  NPT stands for National Pipe Thread and it's a very common type of pipe threading here in the US where the threads are actually slightly tapered.  This tapering assists with the sealing of NPT fittings, where in most cases the threaded end can be hand tightened for sealing without the need for plumbers tape or additional tools.
So how do you measure NPT fittings so you know the correct size to order?  You can see in the picture below, I have a 1 ½" Tri-Clamp by 1 ½" Male NPT adapter more commonly known in the sanitary world as a 21MP.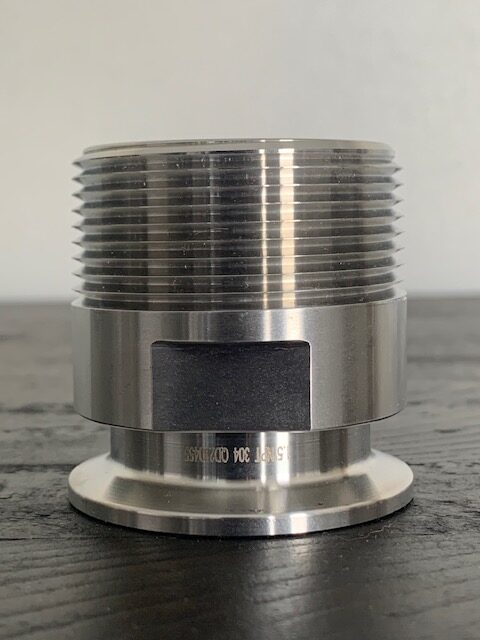 We have another article that tells you how to measure tri-clamp fittings, but in this article, I wanted to focus on how to measure NPT fittings.
You can see in the picture below, I have laid out a tape measure on the Male NPT face of this fitting.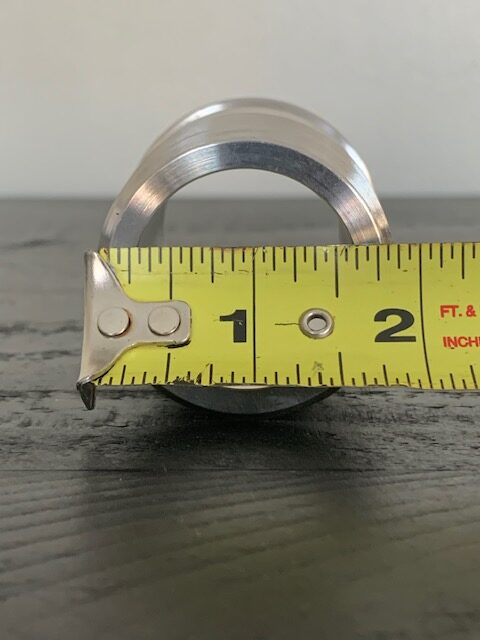 From this picture you can see that despite this being a 1 ½" NPT size fitting, no dimensions on here equal 1 ½".  This can be very frustrating for end users trying to determine what size fitting they need.
Going off of the image above, the inside diameter of the fitting is about 1 ⅜".  Looking at the outside diameter of the threads the total width is about 1 ¾".  For NPT fittings, the trick to measuring them is to subtract ¼" from the diameter of fitting including the threads.
Note:  For the most accurate results in measuring, we recommend use of a digital calipers in place of a tape measure.
NPT Pipe Size Measurement Guide
Nominal Pipe Size (NPT)
Outside Diameter (Inches)
1/8″
0.38″
1/4″
0.49″
3/8″
0.63″
1/2″
0.80″
3/4″
1.00″
1″
1.24″
1-1/4″
1.58″
1-1/2″
1.82″
2″
2.30″
2-1/2″
2.76″
3″
3.39″
4″
4.39″
With this information, the NPT size for this fitting is 1 ½" given the measurements of 1 ¾" total outside diameter.
See our full list of NPT Fittings.
Have a question or need more help?  Contact our sales team for assistance.